Lachlan Stewart Killed in France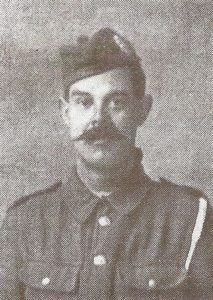 Private L Stewart, Highland Lights Infantry, who died in a hospital in France on Monday 20th ult., was the youngest son of Mr and Mrs Alex Stewart, " Glencruitten Road Oban. He was seriously wounded in action five days previously, having been struck on the right arm and leg and on the lower part of the body. Before joining the Colours in February last, Private Stewart was a gardener on the Fasnacloich estate.
He had only been in France for two months.
The deep sympathy of their many friends is extended to Mr and Mrs Stewart in their loss.
Boulogne Eastern Cemetery